Las Vegas
Divorce and Family Law Firm
Divorce lawyer of the highest caliber working to protect your rights and assets in a Nevada divorce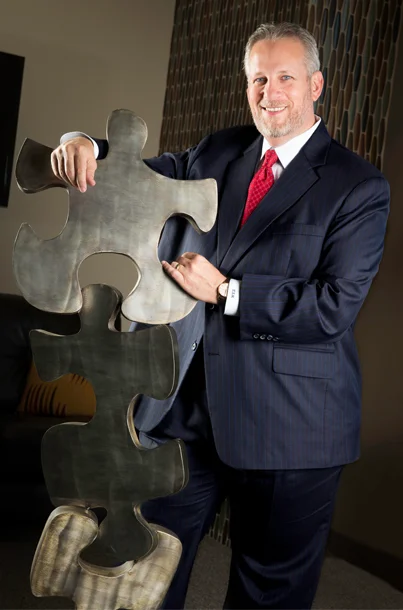 Putting your life back together may not be a simple solution. Many factors can complicate a divorce or other family law matter. We offer a strategic approach focused on examining all the jigsaw pieces of the divorce process.

Kainen Law Group is one of the leading family law firms in Las Vegas, and the reason why is the deep level of commitment to professionalism and excellence you will find among all of our attorneys and staff. The Las Vegas family & divorce lawyers at Kainen Law Group are all Certified Specialists in Family Law (5 out of a total of only around 40 in the entire state of Nevada). No other Nevada firm boasts this many family law specialists in one practice. We are also the only firm in the state with more than 2 (4 of our 5 partners) attorneys who have been selected to the American Academy of Matrimonial Lawyers. You will find highly-qualified attorneys across the board at Kainen Law Group, with a depth of experience unmatched by other family law firms in or around Las Vegas.

Kainen Law Group is known for representing well-known individuals from all over the country in high asset, complex divorce actions, but we also handle family law matters for people from all walks of life in Summerlin, Henderson, North Las Vegas, Boulder City and surrounding areas. While it is true that only a handful of Las Vegas firms do the bigger cases like we do, we believe that every individual deserves access to the highest quality of legal services and commitment to their success. You needn't feel intimidated by our level of experience and success. We are pleased to put our resources to work for you and get you the best result possible. Our Las Vegas divorce lawyers help clients with a wide range of family law matters, including:
Paternity – Ensuring that fathers meet their parental responsibilities and are able to exercise their parental rights
Prenuptial Agreements – Helping couples enter into marriage with their eyes open, secure in the knowledge of what should occur in the event of a divorce
Relocation with a Child – Protecting the rights of parents and the needs of their children by seeking or opposing proposed relocations in the best interests of our clients and their children
Assisted Reproduction (ART) – Working with individuals and couples on your journey to parenthood
Our comprehensive divorce practice covers every aspect of marriage dissolution, including child custody, child support, and alimony/spousal support. Our attorneys have particular expertise in asset division and property settlements, including business and large marital estate division, substantial assets, family businesses and business valuations. As a full-service family law firm, we also address estate planning issues that may arise following a divorce, and provide representation in post-divorce requests for modifications or enforcement of domestic relations orders. We have the knowledge and experience to help ensure that all your family law needs are met now and into the future, and that no important issues are overlooked or mishandled.
Contact Our Experienced Las Vegas Family & Divorce Lawyers
Led by top Las Vegas family lawyer Edward L. Kainen, the team at Kainen Law Group is ready to serve you with the highest level of excellence and professionalism. For help with a divorce, child custody dispute or other family law matter in Las Vegas and surrounding areas, call the Kainen Law Group at 702-823-4900.