Alimony and Income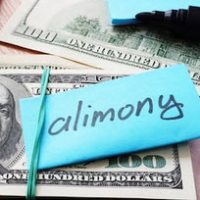 When you and your soon-to-be ex-spouse are in the midst of a divorce, alimony is often a major concern for both parties. In some states, alimony is calculated using a very strict formula, with little to no deviation allowed. In Nevada, the calculation is much less regimented, meaning that it is important to show the court an accurate picture of your finances, to ensure that you have a better chance of receiving the alimony you need or desire.
No Guidelines
There are three different types of alimony available in Nevada, and each is intended for a specific different situation. In some circumstances, temporary alimony will be granted by the court for the duration of the proceedings. The two most common types are post-divorce, periodic alimony and rehabilitative alimony. Rehabilitative alimony is granted by the court in a situation where a spouse needs to obtain more up-to-date credentials or education so as to be able to support themselves in the workforce. Sometimes exactly what is necessary may be a hotly debated issue.
Unlike some other states, Nevada does not have alimony guidelines in the same vein as child support guidelines. The relevant statute holds that alimony does not have to be awarded, but if it is, that any alimony award should be "just and equitable." However, no hard and fast rule exists beyond that statement, although there are a number of factors the Court must consider. This means that the courts have quite a lot of leeway in interpreting any request for spousal support.
Factors To Weigh
In order to determine whether alimony should be awarded and how much, a Nevada court will look at a number of different factors, based on the specific facts of a case. If requested, a Nevada court will evaluate whether granting alimony is appropriate in any given case.
Some of the factors that a court will weigh in making that determination include:
The current and future earning potential of each spouse;
Whether there has been any contribution by one or both spouses as a homemaker (in other words, the value of the labor on one spouse's behalf while the other got a degree or did something else to better the family's position);
The length of the marriage;
The standard of living (generally) during the marriage;
Separate property of each spouse and the nature of the community property division; and
Any other factor that the court finds relevant.
If it is granted against you (meaning, you are required to pay it), you can ask for a modification, but generally if there is a change in either party's circumstances, such as the loss of a job, increase or decrease in income, or a sudden disability.
Contact A Knowledgeable Alimony Lawyer
Divorce is never an easy time to go through, but concerns about property and alimony can make matters worse. Enlisting an experienced and dedicated divorce lawyer can help the process go a bit smoother. The Kainen Law Group has decades of experience in these cases, and we are happy to try and work with you to resolve yours. Call our Las Vegas offices today to schedule an appointment.
Resource:
leg.state.nv.us/NRS/NRS-125.html#NRS125Sec150
https://www.kainenlawgroup.com/high-net-worth-divorces-in-nevada/