Could I Ever Lose My Parental Rights?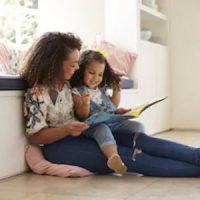 When you have children, you never expect to lose them, especially by the law. However, the state does have the right to intervene if your children are in a situation that is potentially harmful to them. It is important for you to understand when that possibility exists, and what can be done to avoid it.
Extreme Situations Only
Termination of parental rights is reserved for the most extreme cases of abuse or neglect. Case law refers to termination as a "civil death penalty" because once a parent's rights are terminated, there is no going back. That parent is no longer a parent – they have no legal standing with respect to those children. Given that Nevada public policy is in favor of keeping families involved unless it is against the best interests of the child, it is understandable why termination is the last option in most cases.
In cases where termination is on the table, it is sometimes because a parent, guardian, or other family member has filed a petition requesting it. In other cases, however, the Department of Family Services may also file a petition, if the family has been involved with DFS or with Child Protective Services for a prolonged period of time.
Reasons To Terminate
Nevada law provides several different basis for a court to terminate someone's parental rights. The primary reasons are abandonment or neglect of the child; the law defines 'neglect' as failing to provide "proper or necessary" care for the child. Other reasons include overall unfitness of the parent and "failure of parental adjustment," which means an inability or unwillingness to correct any conditions that might have initiated the child being removed from the home.
Other reasons have to do with showing that a clear danger exists for a child if they are in that parent's care. If evidence exists to demonstrate that a child will be at risk of "serious physical, mental, or emotional injury" by the parent whose rights are at issue, this can be persuasive in determining that the parent's rights should be terminated.
Can A Child Custody Attorney Help You?
Public policy in Nevada puts the best interests of the child above all else, even the right of parents to have custody of their children. If you are involved in a custody case where termination of parental rights is at issue, it is critical that you have an experienced Las Vegas child custody attorney who can represent your interests. The Kainen Law Group has been handling family law matters for many years. Contact our offices today to schedule an appointment.
Resource:
leg.state.nv.us/nrs/NRS-128.html#NRS128Sec105
https://www.kainenlawgroup.com/what-to-do-when-child-custody-gets-ugly/