Frequently Asked Questions About Paternity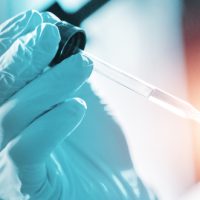 The concept of paternity is fairly straightforward, but at the same time, paternity suits can have multiple questions specific to each case. If you are involved in a paternity suit, you may be confused about the many different issues which can arise, and it can make a huge difference if you adequately understand these concepts.
Why Does Paternity Matter?
It is not uncommon for some to wonder why paternity is even an issue; those individuals believer that as long as a parental figure loves and supports a child, it ought to be enough. Unfortunately, this does not adequately protect either the child's or the parent's legal rights, and there are benefits to establishing legal paternity that one cannot access without it. For example, the most obvious benefit is having both parents legally permitted to see and provide for their child in the instance of a separation; in addition there are some benefits earned via Social Security programs or the U.S. Armed Forces, such as military Survivor Benefit Plans, which pass down their proceeds from parent to child if the relationship is legally confirmed.
Legal paternity also matters because parents have obligations to their children. In most states, Nevada included, the right of support actually belongs to the child, not to the parent.
Does Paternity Give Rights?
The other major question asked regarding paternity issues is whether or not acknowledging paternity confers rights like visitation. Generally, a court order entered at the end of a paternity suit may contain provisions dealing with other child related issues, from child support and pregnancy costs, and visitation, but it is technically within the court's discretion whether or not to include such a decision in the order, based upon whether or not the parties are in a position to need such additional orders.
Technically, a court order confirming paternity from a Nevada court grants a father the right to bring suit to potentially obtain parenting time and visitation, but no more. However, the state of Nevada actively tries to assist families in working out all of the issues as efficiently and quickly as possible, without requiring extensive litigation. Therefore, if other orders, such as support and visitation are necessary, the court will often address those matters while addressing paternity.
Contact an Experienced Attorney
Most parents put their children above anything else, and the first step to ensuring your children are in your life is to establish paternity. If you need assistance in doing so, the lawyers at the Kainen Law Group are happy to try and answer your questions on the issue. Call us today to set up an initial appointment.
Resource:
dfas.mil/retiredmilitary/provide/sbp.html