Estate Planning Instruments After Divorce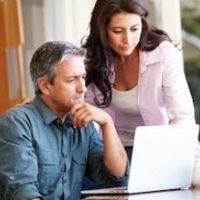 There are numerous estate planning instruments that are recommended for the average person. However, what many do not know is that certain documents like wills or life insurance policies will automatically be altered as soon as your divorce is complete. If you have a specific plan as to how your estate should be divided, you will have to affirmatively make changes in your documents to ensure your wishes are reflected.
Changes In The Law
Nevada law states that after a divorce, any and all benefits granted to a now ex-spouse in your estate planning are automatically revoked unless otherwise stated in a court order (including affirmation of a prenuptial agreement that directs survival of the estate plan in the event of divorce). The automatic revocation includes all estate planning instruments that would allow an ex-spouse to serve in a "fiduciary capacity" on your behalf.
The law also mandates that if your ex-spouse is listed as the beneficiary on any life insurance policy in your name, that designation will lapse. The rationale is that a life insurance policy may make up a significant portion of a deceased person's assets, and the Court will not assume you would want it to remain in the hands of your former spouse. If you want your ex-spouse to remain your beneficiary, it can be done, but you must reaffirm the designation after the divorce.
Be Clear On Revocations
Provisions that grant your ex-spouse fiduciary positions or other benefits will generally be invalidated by the Decree of Divorce. Any benefits granted (for example, a bequest in your will) will be handled as if your spouse disclaimed the benefit. If your ex-spouse was previously named as personal representative of your estate, the revocation would be treated as though your ex-spouse predeceased you.
It can be confusing to worry about estate planning when you are in the midst of a divorce, especially in a community property state, where it can feel like there is not much to will to anyone. Regardless, ensuring that your estate planning documents are in order is crucial – if for no other reason than to make certain that your wishes are respected.
Call A Nevada Divorce Lawyer
Estate planning is, in theory, a separate area of Nevada law, but it is critical that you be aware of the estate planning consequences of your Nevada divorce before proceeding. The Las Vegas family lawyers at the Kainen Law Group can sit down with you and help you get answers to your questions about the process. Call our offices today to speak to an attorney.
Resource:
leg.state.nv.us/Division/Legal/LawLibrary/NRS/NRS-111.html#NRS111Sec781
https://www.kainenlawgroup.com/red-flags-to-look-for-in-your-nevada-prenuptial-agreement/