Do You Need A Business Valuation In Nevada For Your Divorce?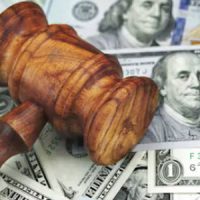 If you and your spouse are in the process of divorcing and you have a family business, or one or both of you have professional practices, those businesses will need to be valued and apportioned, just like any other asset or debt in a Nevada divorce. This is called business valuation, and it can be a confusing and difficult enterprise to understand. It is very important to find the right person to ensure that a business valuation is done correctly.
Businesses Are Assets
Nevada is a community property state, meaning that assets and debts acquired during the marriage are divided upon divorce, 50-50 (though the court does preserve the right to make an unequal disposition if it finds a compelling reason to do so). Any asset that is classified as community property must be taken into account when trying to reach an appropriate settlement, and that includes a business or professional practice, assuming that it does qualify as community property.
Determining the community or separate status of a business or professional practice can be difficult, because a business may handle both individual and community money, and since money can be community property, this can turn a separate or individual asset into a community asset if commingling occurs. Each case is different, which is why very often a professional business valuator may be used to arrive at an appropriate figure for the business and its assets. There are many different ways that a professional may evaluate the worth of a business or professional practice, including a market approach (determining what a comparable business would fetch on the open market) or an asset-based approach, where each individual asset is valued.
Professional Practices Include Goodwill
One major factor that needs to be remembered in dealing with business valuation in divorce in the case of a professional practice, such as a doctor, dentist, or psychiatrist's office, is the concept of goodwill. While tangible assets like machines can be individually valued, businesses and their owners accrue goodwill through their time operating the business, and this can create a tangible value – after all, if a business reopens without the owner and without its name or reputation, it is less likely to attract customers, especially those who might have visited the business in its earlier incarnation – even if the business otherwise may not be very profitable.
It may be difficult to determine the appropriate value of both business and personal goodwill, but it must be factored into the ultimate. Valuing every aspect of your business is crucial.
Contact A Las Vegas Divorce Attorney
When you are in the middle of a divorce, it can be confusing to try and work out how community assets should be handled. An experienced Las Vegas divorce lawyer from the Kainen Law Group can help you determine the best path for you and your family. Contact our offices today to set up a consultation with a knowledgeable attorney.
Resource:
leg.state.nv.us/NRS/NRS-125.html#NRS125Sec150
https://www.kainenlawgroup.com/property-division-who-gets-the-pets/