What is Different about Divorcing In The Military?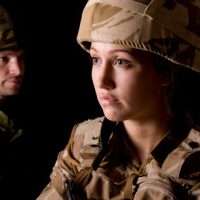 Divorces between civilians are often difficult to navigate, simply because so much is going on during divorce proceedings. However, when one or both spouses are military service members, things can become even more complex. Many people try to handle a divorce themselves, but it is highly recommended to enlist an experienced attorney to ensure no details are missed.
You May Have To Wait Longer
Something which many people are unaware is that unlike civilian divorce, military divorces may have periods of waiting that do not exist in civilian divorces. Military servicemembers, especially if they are stationed overseas, may be able to cite the Servicemembers' Civil Relief Act (SCRA) to receive a stay before divorce begins. The SCRA is a law designed to help military members keep their affairs in order while they are in service – for example, it allows longer times to pay obligations like taxes, as well as potentially delaying lawsuits (including divorce proceedings).
In civilian divorces, the responding spouse has a short period of time, 21 in Nevada, to respond to the petition for divorce, or they run the risk of a default judgment being entered against them. If a military servicemember is deployed, or otherwise engaged in a position where they would not be able to appropriately respond to a divorce petition, they may be able to get proceedings delayed under SCRA.
Dividing Assets Is Different
The other major factor that differs in a military divorce is that certain assets must be divided a certain way – more specifically, pensions and retirement. Some military members think that in order for their spouse to be entitled to part of their military pension, the marriage must have lasted 10 years. This is not actually the case – a spouse can be granted part of the service members pension and retired pay even if the marriage is shorter.
The Uniformed Services Former Spouses' Protection Act (USFSPA) was passed in 1982, and it grants state courts the ability to treat military pensions as marital property. The crux of this is that in your divorce proceedings in state court, the family court has jurisdiction to divide the military spouse's retired pay (though not disability pay). Amounts will differ between cases, but in the overwhelming majority of divorces, it will be divided.
Call An Experienced Nevada Divorce Lawyer
It is never easy to go through a divorce, but trying to juggle divorce and military obligations can be too much for many people. The dedicated Las Vegas divorce attorneys at the Kainen Law Group have years of experience in these matters, and we are ready and willing to try and assist you with yours. Contact our offices today for personalized attention.
Resources:
military.com/spouse/relationships/military-divorce/military-divorce-rules-for-dividing-the-pension.html
justice.gov/servicemembers/servicemembers-civil-relief-act-scra