Why Establish Paternity In Nevada?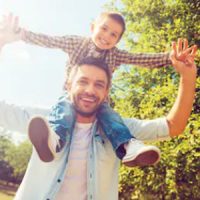 It is not uncommon for couples to fail to establish the legal paternity of a child born out of wedlock, often because they do not see a point, or because they are uncertain of how to do it. The process of establishing paternity is not as difficult as most people think, however, and a good attorney can help guide you through.
Why Bother?
Establishing paternity, also called parentage, is crucial for both a child born out of wedlock, and for their alleged father. Under Nevada law, legal and biological fatherhood are two halves of a whole; you may be the biological father of a child, but outside of a marriage, to address custody or support the same must be proven, by either a genetic test or legal acknowledgment.
There are tangible and intangible benefits for your child if you are able to establish paternity, even if their parents remain unmarried. Having two parents in a child's life has been shown to aid in development. They will also be able to access their full medical history, from both sides of their biological family, and be eligible for any kind of benefit or award that you receive, such as Tricare or veteran's benefits if you are a military servicemember (or veteran).
The Process
In Nevada, there are certain circumstances under which a man will be presumed to be the father of a child. They are: (1) if he is married to the child's mother; or (2) if he and the child's mother cohabitated for at least 6 months, and conception took place at some point in that period; and either (3) if he and the mother both execute a voluntary acknowledgment of paternity; or (4) if a paternity test has been performed and there is a 99 percent likelihood he is the father. If none of these are true in your case or you do not have the documentation required, and you wish to be in your child's life, you may need to file a suit to establish those rights.
The paternity process only has a handful of steps, and takes a relatively small amount of time when compared to other legal procedures. One must file a petition to establish paternity, and then submit evidence to the court. Ultimately, you will almost certainly be required to take a DNA test. If the test confirms the biological link, paternity is established. If not, evidence can be provided to show legal parentage in spite of the lack of biological link. Once a Court accepts that you are the father, the Court can address visitation and child support.
Contact A Nevada Paternity Lawyer
If you have questions about establishing paternity under Nevada law, contacting the Las Vegas paternity lawyers at Kainen Law Group is a good idea. We are happy to use our experience and knowledge to provide you dedicated and zealous representation. Call our office today to speak to an attorney.
Resource:
leg.state.nv.us/NRS/NRS-126.html#NRS126Sec051
https://www.kainenlawgroup.com/frequently-asked-questions-about-paternity/