Post-Divorce Financial Modifications In Nevada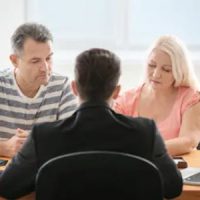 Certain financial aspects of Divorce Decrees are not written in stone, even after the proceedings have concluded. Life changes, and people's circumstances do, too. If, for example, you change jobs or relocate, you may seek a modification of alimony or child support, so as to better fit your life circumstances. However, these changes are not usually granted without petitioning the court, which can be confusing without the right help on your side.
Modifying Alimony
Alimony, if granted in your original divorce decree, can be modified under certain specific circumstances. Nevada law allows modification upon a showing of "changed circumstances," including a change to the income level of either spouse.
'Changed circumstances' can be subjective, but often the Court will consider the same factors that were assessed when the initial determination was made, especially those factors relating to the current financial circumstances of both parties.
Making Changes To Child Support
Seeking changes to your child support can be more complicated than changing alimony, because the right to support does not belong to either parent – rather, it belongs to the child. Any modification to child support thus has to be in the best interests of the child. That said, there are two instances in which child support can be modified. The first is statutory – Nevada law allows review every 3 years even if the circumstances of the child and the spouses remain the same, and the court may decide to raise or lower the support amount.
The other way to effect a modification of your child support payments is to show changed circumstances. Unlike with alimony, child support law is specific in that it states a 20 percent (or more) change in the gross monthly income of the payor will constitute changed circumstances, though it does not automatically trigger a change in payment amounts, only a review. In other words, you still must show the court why a change would be in the best interests of the child.
Contact A Las Vegas Modification Attorney
Modifications are not automatically granted, but they are possible to obtain if you are able to show the changes in circumstances which would make one necessary. If you have questions about making modifications to your divorce decree, the Las Vegas modification & enforcement lawyers at the Kainen Law Group are ready and willing to try and assist you. Contact our offices today to schedule a consultation.