Guardianship For Minors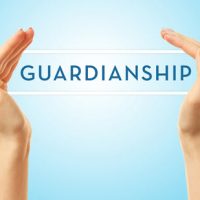 Sometimes, parents encounter situations in which they may have to be separated from their children for an extended period of time. When this happens, one common method of ensuring that the child is protected and cared for is by allowing a third party to establish a guardianship over the minor children. Sometimes this can be done affirmatively by a parent, but sometimes a guardian is assigned to a minor due to parental unfitness. Either way, there are very specific procedures that must be followed to ensure that the child is well protected and cared for.
Types of Guardianships Vary
There are four types of guardianships in Nevada, though two are more common than the other two. A temporary guardianship grants a person temporary authority over the minor. However, unlike many other states, Nevada law specifically states that temporary guardianships are almost always granted only in emergencies – to prevent immediate physical harm or financial loss, or when the ward needs immediate medical attention.
The other three types are Guardianship of the Person, Guardianship of the Estate, and Guardianship of both the Person and the Estate. A Guardianship of the Estate exists when a person only has the authority to make financial decisions. Guardianship of the Person is where the guardian has the authority to make decisions that affect the physical, mental and emotional well-being of the minor or disabled adult, and Guardianship of both is fairly self-explanatory. It is critical that you understand which type of guardianship is which, whether you are a parent unable to care for your child or a guardian willing to step into the role.
Who Serves?
Different states have different requirements for those who wish to be guardians. Nevada has a fairly long list of criteria that must be met (or avoided, depending on the item) before a person will be permitted to take guardianship, especially of a minor ward. The prospective guardian must provide documentation establishing their identity, their status in the United States (in theory, undocumented immigrants may be guardians if they can provide a drivers' license number, but this is extremely difficult given that Nevada does not issue drivers' licenses to non-citizens without lawful status), their criminal record or lack thereof, and much more. They also must provide information about the ward, such as whether or not they are a party to any litigation or whether or not they own property.
A minor ward has the right to contest such an appointment, and may be able to do so via an attorney under NRS 159.0483 if they so desire. While the minor's preference is not probative evidence of why a petition should be denied, it is a factor that the court will assess, and in fact the minor's consent must be obtained if the child is over 14 years of age. If a Petition for Guardianship is denied, there are other steps that may be available to provide a guardian, or in rare cases, the minor may be able to become emancipated.
Contact An Experienced Guardianship Attorney
Guardianships are complex and difficult, especially if the proposed ward is a minor child. Young people need stability as they grow, and if you have questions about the process that might provide it to them, contacting a Las Vegas guardianship lawyer is a good idea. The Kainen Law Group is happy to try and work with you and determine the best path forward. Call us today to set up a consultation.
Resource:
clarkcountynv.gov/public-guardian/Pages/TypesofGuardianship.aspx