Navigating The Community Property System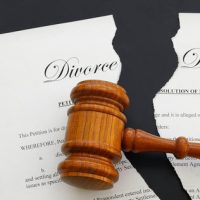 In this day and age, only nine states follow the community property system, with a tenth, Alaska, allowing couples to opt in. This means that the odds of a divorcing couple understanding the community property system is somewhat low, especially if they moved from another state to Nevada. If you are unfamiliar with community property, it can be important to accustom yourself with how it works.
Domicile Matters
One of the most important first steps is to ensure that your understanding of certain terms is accurate, given that many are used in different ways colloquially. For example, it is critical that you and your spouse know your legal domicile – generally, the state in which you legally reside (as opposed to a residence, where you may not have legal roots). A person may have several residences, but you can only have one domicile – to which you generally intend to return after living elsewhere.
The main reason for this is that your domicile will determine whether you actually have community property or income, or whether the laws of another state govern. Also, the tax consequences of asset division can play out differently in a community property state than in a state with equitable distribution of marital assets, and sometimes this can lead to significant financial problems. Given that community property is equally split between the spouses, even in areas such as real estate (the spouses each own half the property, and then when it is sold, the proceeds will be split), taxes can get quite complex, especially if both spouses elect to file singly.
Types of Property Matter
An other issue that often causes confusion is when different types of property are described as 'separate' or 'community,' but those terms are not defined for the parties. Many people do not make the connection that in addition to the property they might have brought into the marriage, if they gain property or income while living in a non-community property state, that property is generally by definition separate. Only the assets gained during the marriage, while domiciled in a community property state like Nevada, count as actual community property.
It should be noted that the Nevada Supreme Court has stated that a valid prenuptial agreement, executed according to Nevada law, will be honored in the divorce court unless the agreement is unconscionable. Though in theory, an unconscionable premarital agreement should be nullified before then. Thus, if you and your spouse wish to be absolutely certain that a certain asset will go to a certain person, a prenuptial or premarital agreement may be the best option for you.
Consult A Skilled Attorney
If you are about to begin divorce proceedings, or are in the middle of them, it is critical that you understand exactly what 'community property' is, lest you get less of it than you deserve. The attorneys at the Kainen Law Group are well versed in this area of law, and will do our utmost to ensure the best possible outcome. Contact our offices today to set up an initial consultation.